Enabling/Disabling Overdue Notifications
Turning On/Off Overdue Notifications
This guide will instruct you on how to enable or disable the overdue notifications on Therefore workflow tasks. You will need access to the solution designer in order to make these changes within the workflow. The process for this will be the same for general notification emails as well.

The Process

Open the Therefore Solution Designer

Navigate to the workflow in question


In this example, we will be using a workflow named "Purchase Invoice / CN Handling"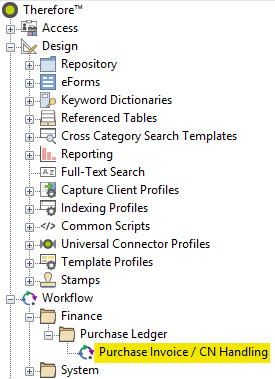 Locate the task you wish to turn off the notifications for and double-click this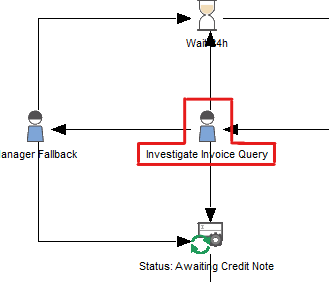 Tick the box for "Do not send overdue e-mails"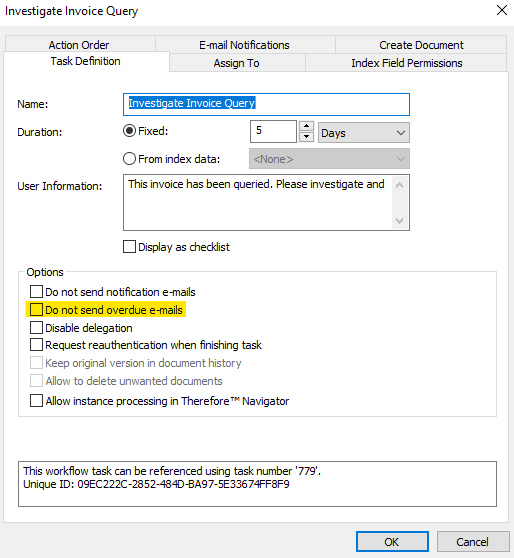 Once this is done, click OK

Save the workflow


Update the existing version to make the changes instantaneously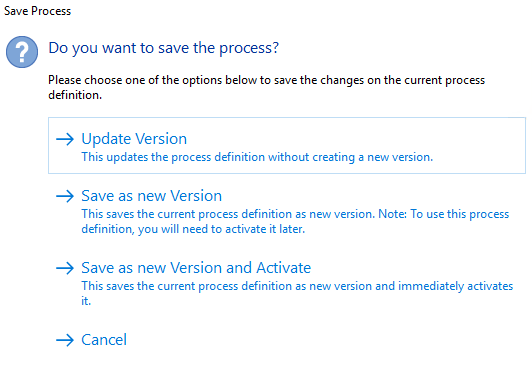 This will need to be done for each individual task that sends overdue notifications
If you have any questions or require any assistance, please feel free to contact the Spectrum Support Team at
support@spectum.tech
.
Related Articles

Updating a Therefore > Sage DLL in a Workflow

Updating the custom Sage DLL Over time, you may have Sage updated to a new major version for various reasons. However once this is updated, you may come across some issues the a customer DLL task in the Therefore workflow for posting data into Sage. ...

Changing Security Permissions in Therefore

Changing Security Permissions in Therefore This article will show you how to change user/group permissions within Therefore to ensure that users can only access what they need to access. This process applies to both categories and workflow ...

Changing User Assignments in Therefore Workflows

Changing assigned users in Therefore tasks This guide will provide instruction on how to change the users which workflow instances are assigned to in a Therefore workflow. There are multiple methods which are used to assign workflow tasks in ...

Configure OAuth for Therefore Content Connector

Updating Content Connector to oAuth. Following the changes of Microsoft making changes to the way we can access mailboxes, any existing Content Connector solutions will need to be moved from Basic Authentication (Username and Password) to oAuth ...

Clearing Errored Workflows

Clearing Errors in Therefore Workflows This article will guide you through the process on how to clear errored instances in a Therefore workflow. Errored instances can occur when a process in the workflow runs into an issue or cannot route an ...