Editing Report Recipients in UniFLOW
Editing Report Recipients

This guide will show you how to edit the recipients in existing UniFLOW reports. This will allow you to change who UniFLOW reports are sent to when they are produced as long as you have the relevant access to the UniFLOW Server Configuration.
Changing Recipients

Access the UniFLOW Server configuration


This should be http://<servername>/pwserver


When you have accessed the Server Configuration Page, select "Server Config."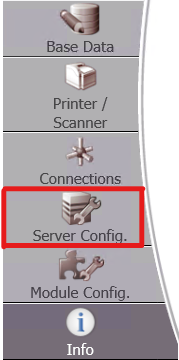 Navigate to "Tasks"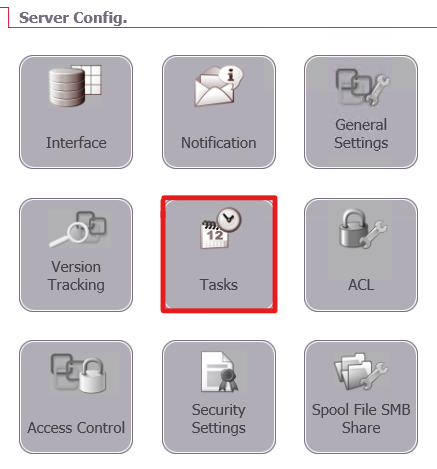 Select the relevant report task from the list of tasks

Navigate to the "Special" tab


Scroll to the bottom of this page to find the "Export Settings"

For this guide, we will be changing the "Recipients"

Add the relevant email addresses into the "Recipients"


You can add multiple email addresses by separating these with a comma


Once the changes have been made, click "Save" or "Save and Back" to confirm the changes

The next time the report is run, it will be sent to the email addresses you have entered in this section.
If you require any assistance with this, please feel free to contact the IT@Spectrum support team at
support@spectrum.tech
and they will be happy to assist.
Related Articles

Changing SMTP Settings in UniFLOW

Changing SMTP Setting in UniFLOW This short guide will instruct you how to change the SMTP configuration in UniFLOW for email notifications or scan to email on the Canon devices. You will need access to the "Server Config." section in the UniFLOW ...

Creating UniFLOW Reports

Creating UniFLOW Reports This knowledgebase article will guide you through the process of creating UniFLOW reports for print monitoring. These reports can come in many different formats, the most commonly used are Detailed reports which show ...

Changing Email Addresses in Therefore Reports

Changing Recipients in Therefore Reports This guide will show you how to add or remove recipients in a Therefore report. You will need permission to the Therefore Solution Designer and permission to alter the report. If you do not have this ...

Adding an Identity In UniFLOW

Adding an Identity This guide will demonstrate how to add a new identity to a user already existing in UniFLOW. This method is mainly used for Adding PIN codes for users to be able to log in and release their prints at the copier. However, this can ...

Updating ODBC Replicator Configuration

Updating the ODBC Replicator Configuration This guide will instruct you on how to update the configuration of the ODBC Replicator Tool following a Sage update. If Sage has been updated and a new ODBC Driver is required, for example v27 > v28, you ...