Creating a user in Therefore Online
Creating a Therefore Online User
This article will guide you through the process to add a new user in your Therefore Online solution. You will need access to the Therefore Solution Designer and also administrator permissions within Therefore.

Open the Therefore Solution Designer and navigate to the Users section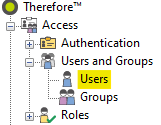 Right-click "Users" and select "New User"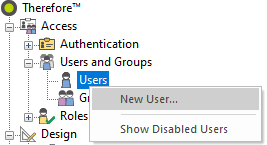 Enter the relevant information such as username, display name and email address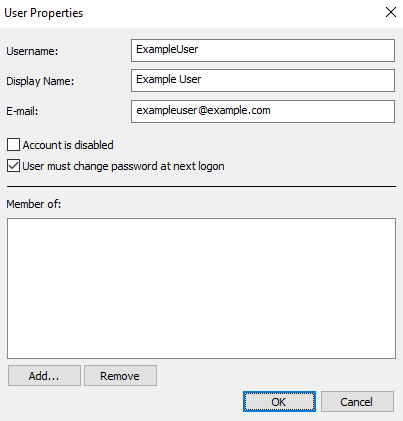 Also add the user to any relevant groups to ensure they have the correct access permissions


You can do this by following the instructions for "If the user is in the user list" in the guide here.

Once you have added the user to the relevant groups, click OK


Ensure "User must change password at next logon" is ticked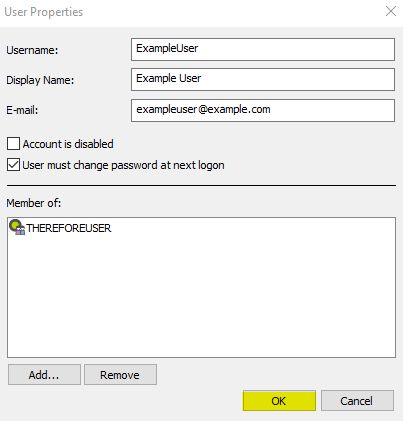 Enter a password for the user you have just created and then press "OK"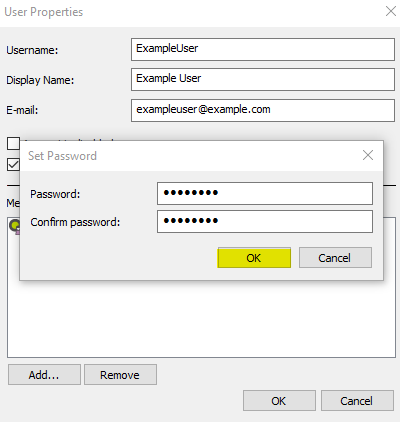 When the user opens Therefore, they will be presented with a login box. This is where they will enter their username and password


If you want to skip the login page when opening Therefore, tick "Automatically log in" - however please refrain from doing this on a shared PC

When logging in, the user will be prompted to change their password before continuing, click "OK" on this prompt


On the next page, enter the old password for the user and also what the new password should be and click "OK"


The user should not share this password with anyone else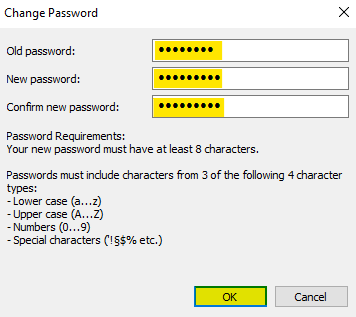 The user has now changed their password and been configured to use Therefore.

Related Articles

Changing Security Permissions in Therefore

Changing Security Permissions in Therefore This article will show you how to change user/group permissions within Therefore to ensure that users can only access what they need to access. This process applies to both categories and workflow ...

Installing Therefore (Online Version)

Installing Therefore Online This guide will go thorugh the process of installing the Therefore Online client, as opposed to the on-premise client. The guide for on-premise can be found here. In order to install this, you will need to be a Therefore ...

Adding New Users to CWC

Adding new users to CWC (Workspace Collaboration) This guide will instruct you through the process of adding new users into the Workspace Collaboration (CWC) Portal, using Azure AD. This system can also link with Therefore Online so the same login ...

Adding a New Stamp in Therefore (Solution Designer)

Adding a New Stamp to Therefore This guide will show you how to create a new stamp in the Therefore Solution Designer for all users to use. You will need the Therefore Solution Designer on your PC and the relevant permissions to access the Stamps ...

Adding Users to Groups In Therefore

Adding users into Groups This guide will show you how to add users into specific groups in Therefore. The users will first need to be added into the domain group "Therefore Users" in order for them to be able to access Therefore. When the user is not ...